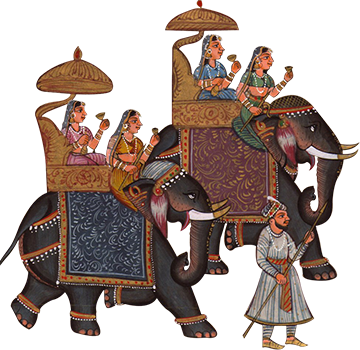 The Royal Tale
Shilpa Lifestyle has aesthetically designed the Rajasthani Rajputana Jewellery Collection to recreate the charm of the royal era. The collection is enriched by imbibing the various beautiful aspects of Rajputana culture where you experience the magical and colourful Rajasthan in which each jewellery piece is a story in its own right. With innate craftsmanship, Shilpa Lifestyle embraces it in superlative designs of hallmarked gold and VVS Clarity, EF Rated and IGI Certified diamond jewellery. Being the most elegant and classic creation from nature, the precious treasures of diamonds have fascinated and enthralled one and all for generations. It is with this reverence and expertise that we undertake the individual selection of each and every diamond for this regal collection.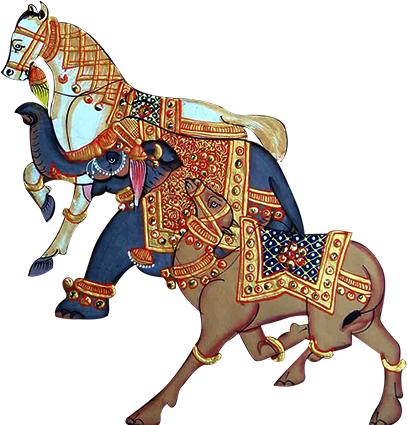 GLORIOUS NECKLACE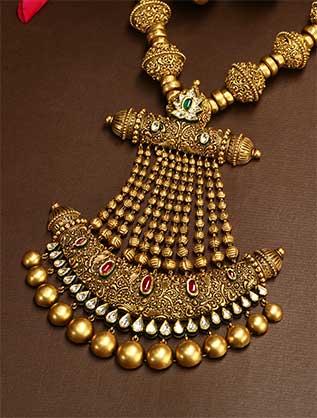 THE GLORY
This delightful jewellery is crafted to celebrate the authenticity of feelings and integrity that comes with true relationships. Fine gold plated and handcrafted by skilled ancient artisans.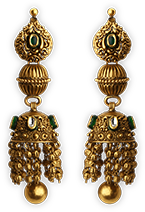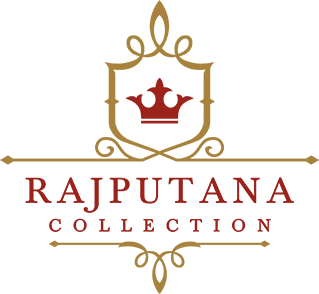 Uniting legend with reality, Shilpa Lifestyle's Rajasthani Rajputana Jewellery is not merely a craft; it is an art both in design and workmanship. Our creations for the 'Rajasthani Rajputana Collection' is inspired by the glorious Rajputana tradition.
watch video