LEGACY
18 CT GOLD
Nothing makes for better memory than the sound of unabashed laughter being shared in the company of your loved ones. Such magnificient jewellery is wonderfully crafted to pay homage to those unforgetteable memories.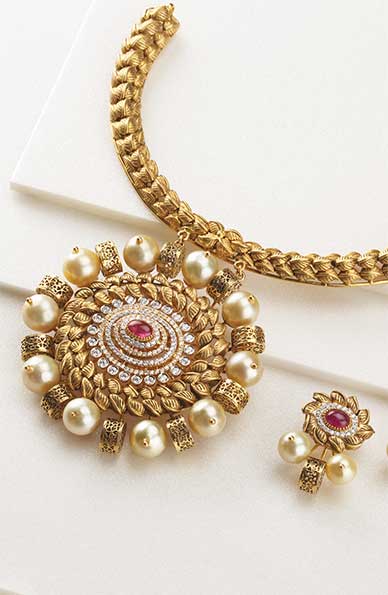 EYES ON
18 CT GOLD
It is only in the company of your own people that you can effortlessly be yourself. This delightful jewellery is crafted to celebrate the authenticity of feelings and integrity that comes with those true relationships.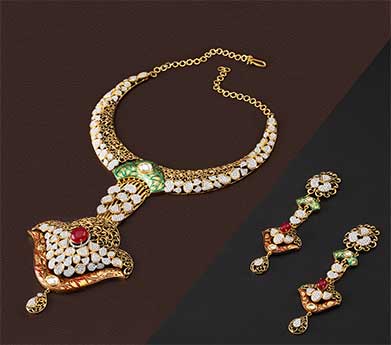 MADHURA
18 CT GOLD
Madhura collection of antique jewellery combines awesome designs, intricate craftsmanship and at par quality to make it an outstanding collection of stylish jewellery. Incorporating the contemporary trends, it's created with minutest details and design excellence which is a remarkable example of finesse. It is an ideal balance of conventional and innovative jewellery art.
RETRO
18 CT GOLD
In true relations distance and time never matters. No matter how much time has passed, the same warmth remains among them forever. Here the elegant jewellery is studded with supreme diamonds to ooze out the warmth of such everlasting bonds.
see collection